Timeless Appeal Of Arunima and Ayush's Royal Destination Wedding
Arunima and Ayush royally tied a knot at Club 07 Ahmedabad that created mesmerizing memories and lured all the guests with the captivating experience. The vintage effects, flowers, themes made everybody present at the wedding functions go love-struck. The team 7X has shown exemplary commitment with months of planning that resulted in intricate execution. The themes of the wedding functions ran parallel to the love story of Arunima and Ayush that pulled a string of the hearts of the guests present. Top Wedding Event Management Company in India, 7x Weddings.
Haldi's Boho Beauty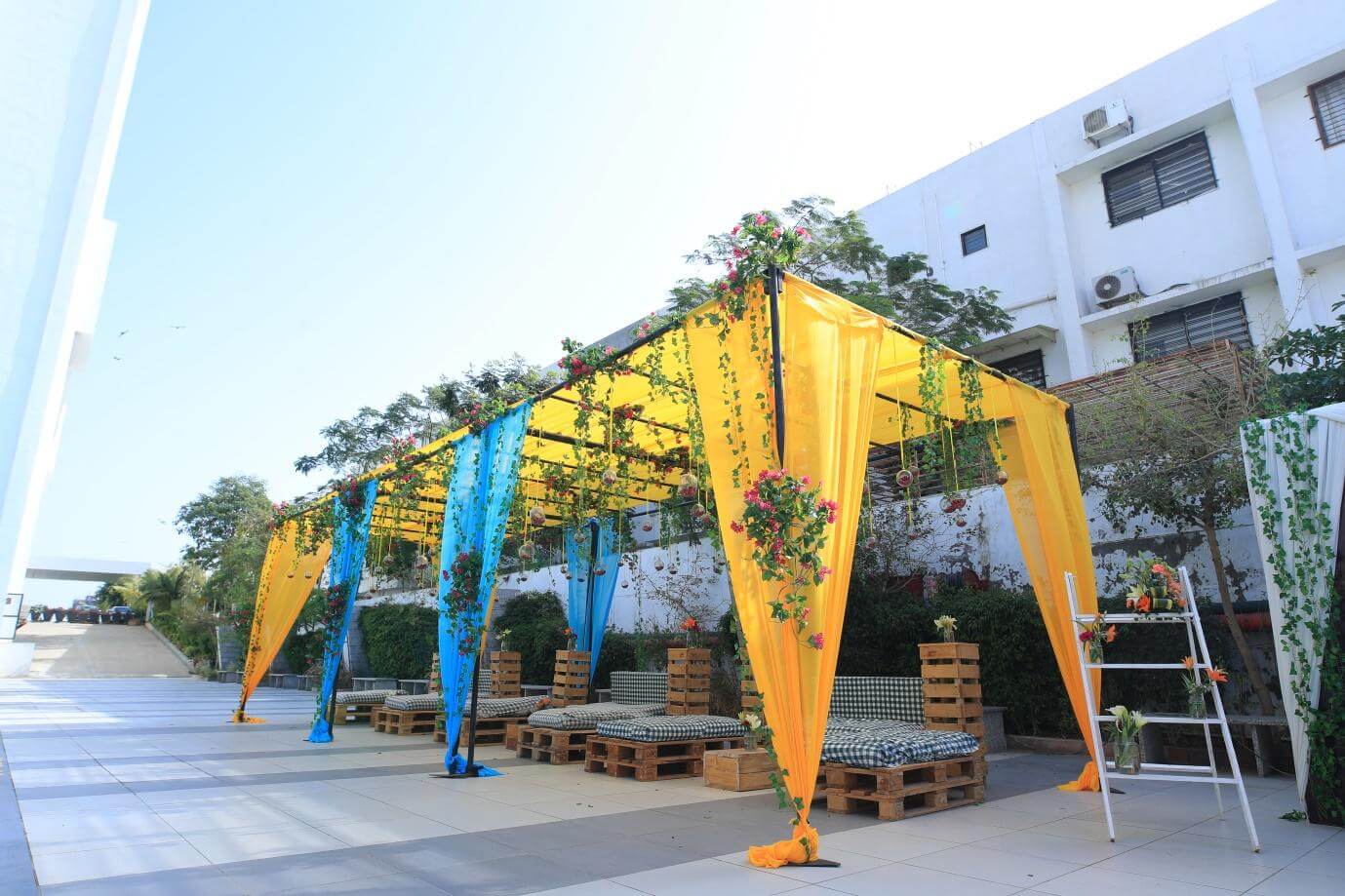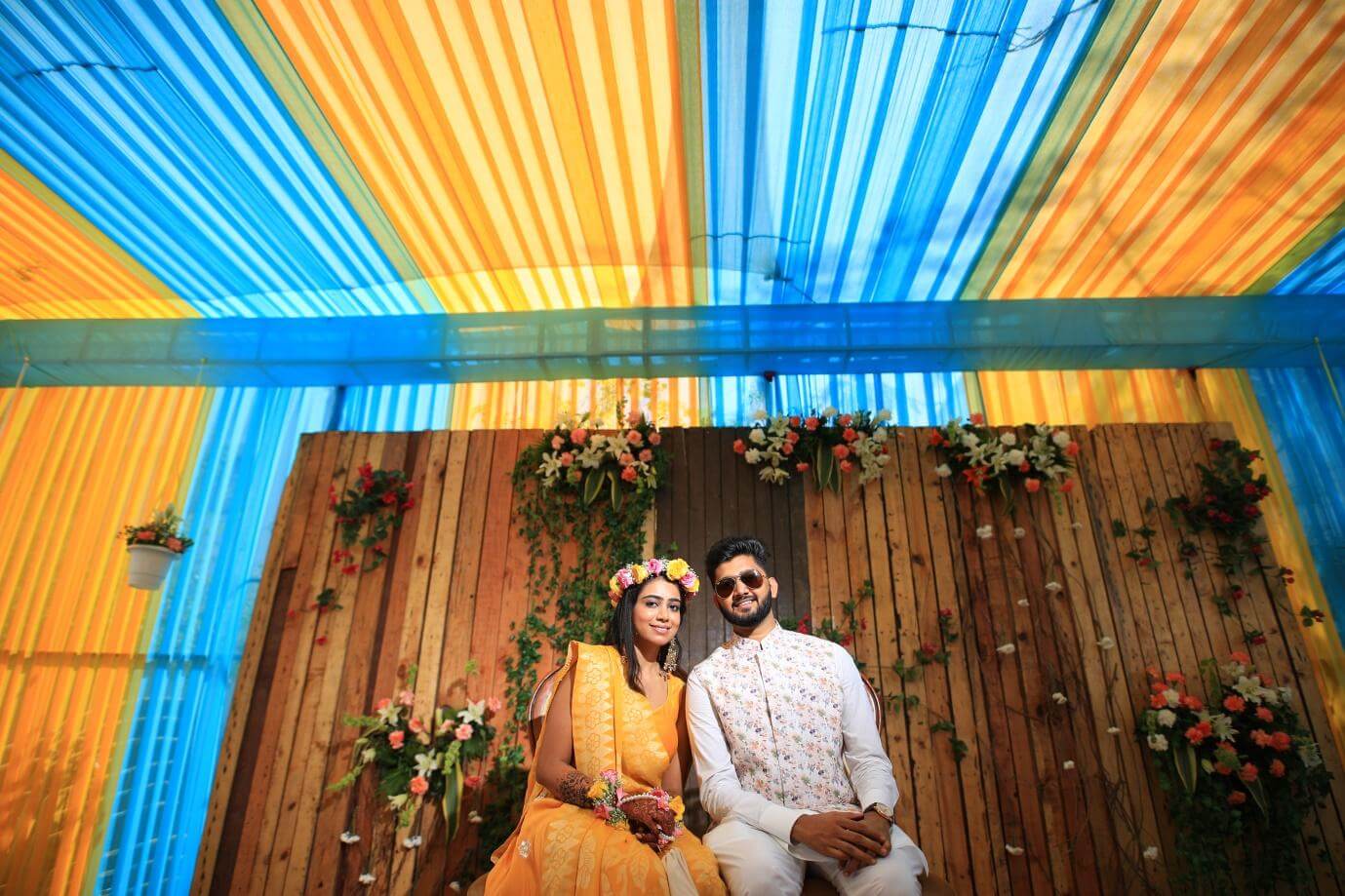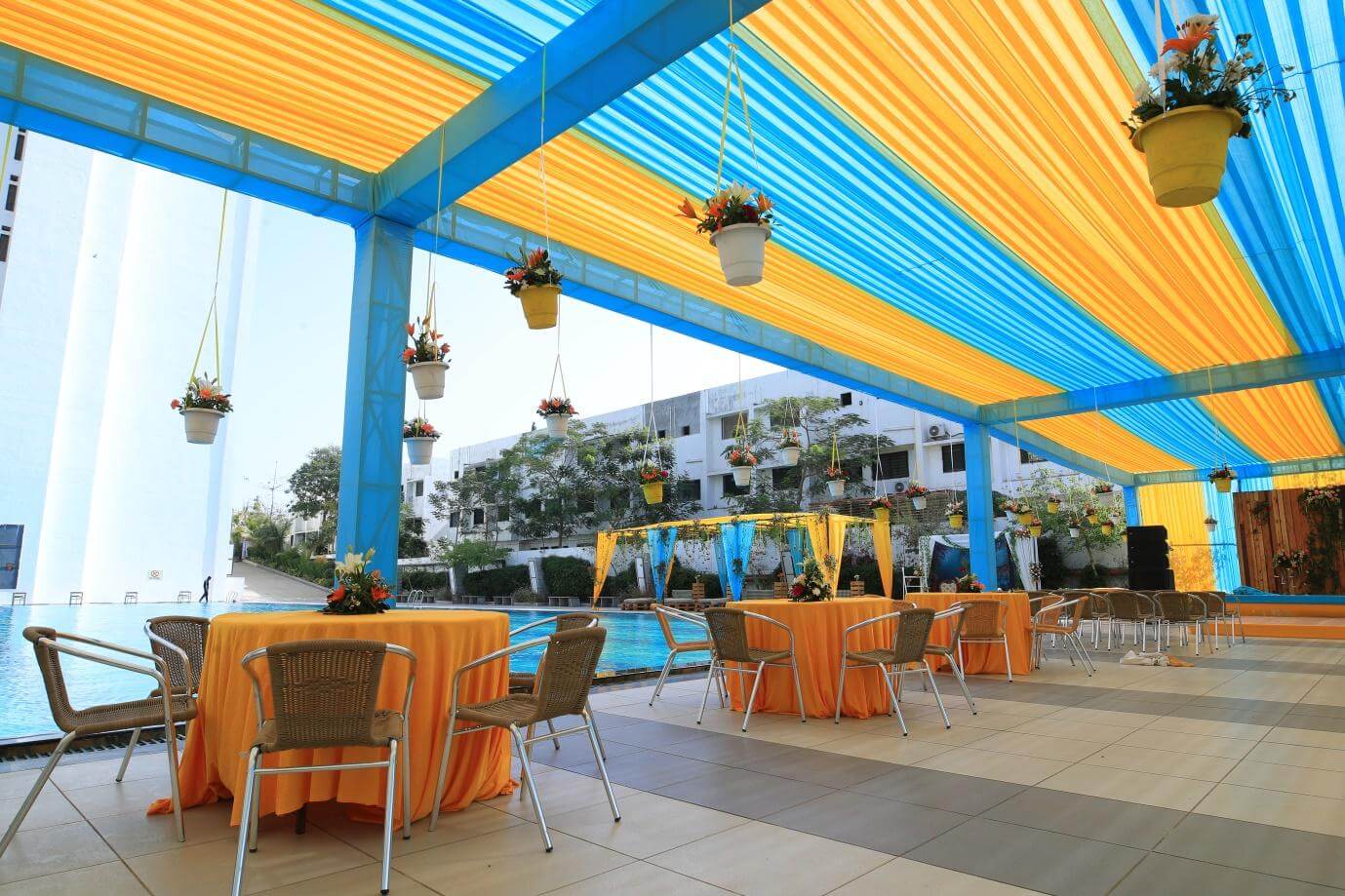 Using blue and yellow drapes for Arunima and Ayush's Haldi setup dialled up the vibrancy of the entire Haldi function. Hanging planters were an essential part of the décor where huge planters graced the venue and smaller ones were hung from the ceiling. The team 7X chose pop colours for the pre-wedding function to add magic to the whole area.
Beauty Beyond Time- Mehndi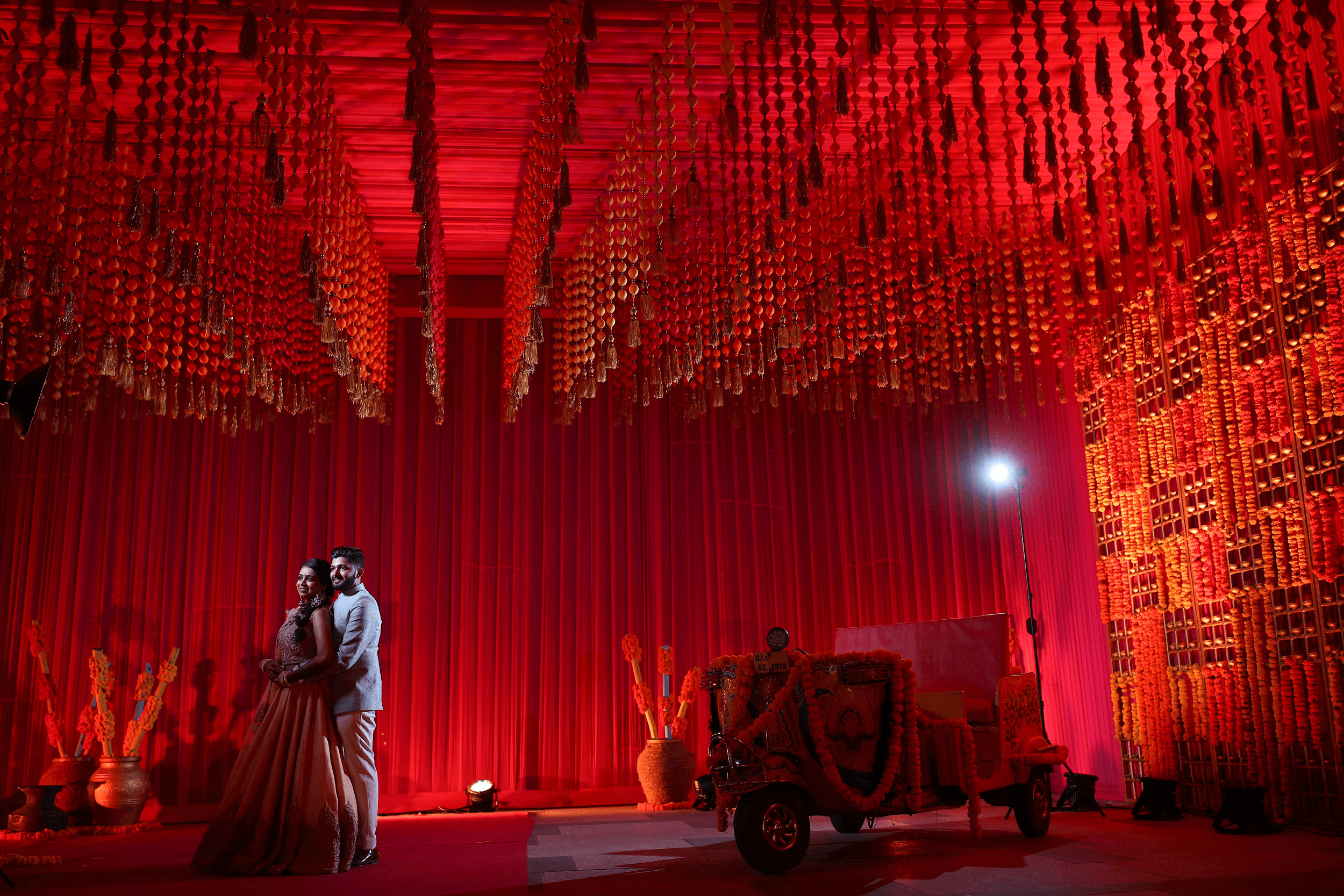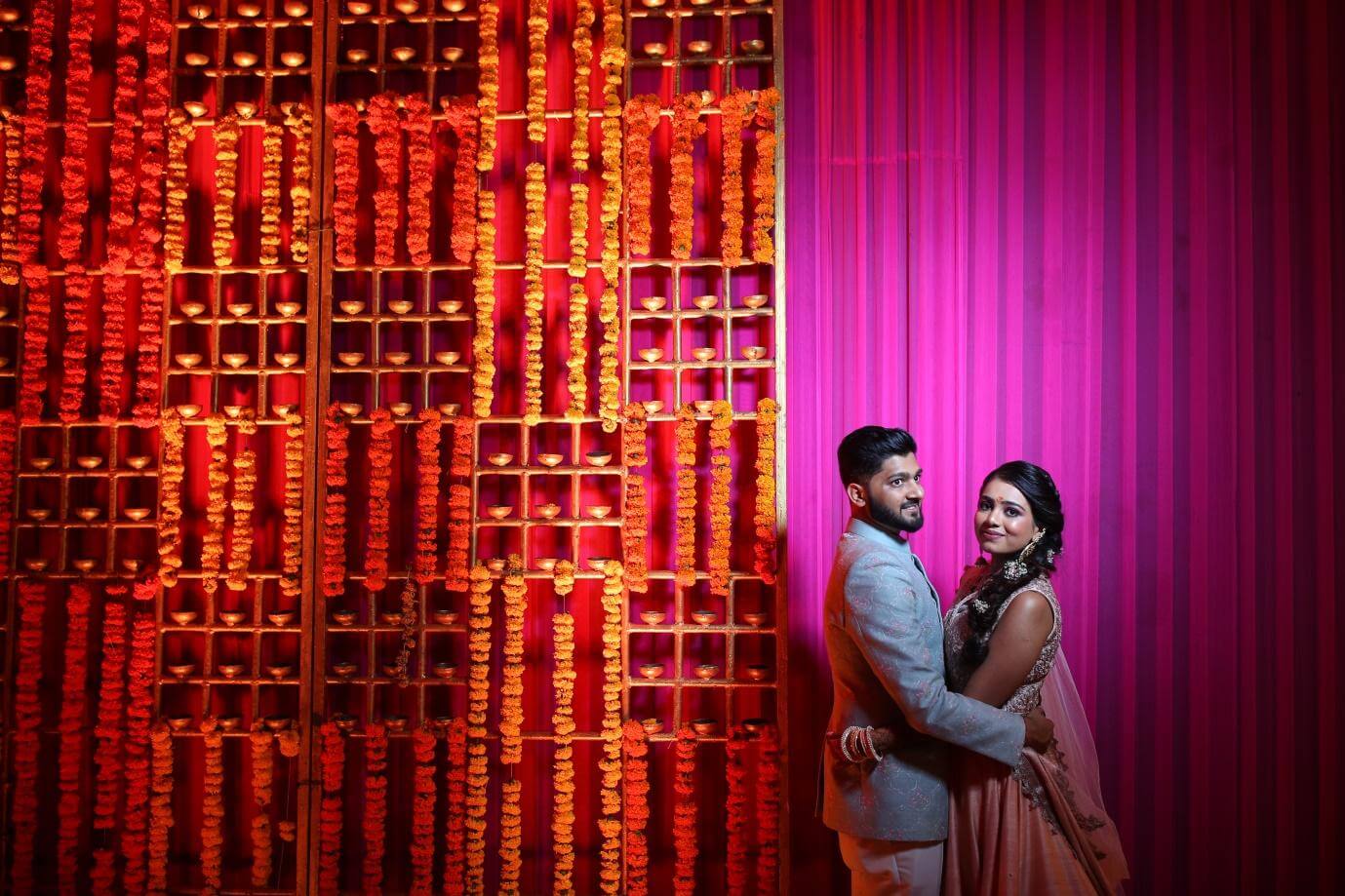 Love was the colour for Arunima and Ayush. At their Mehndi function, the intensity was elevated with the warm tones of pink and orange. Also, 7X layered these warm tones with elegant floral drapes that accentuated gold accents. Hundreds of flowers in hues of the morning, noon and evening brought a timeless appeal to the Mehndi décor at many levels.
Fetes and Festivities- Sangeet and Tikka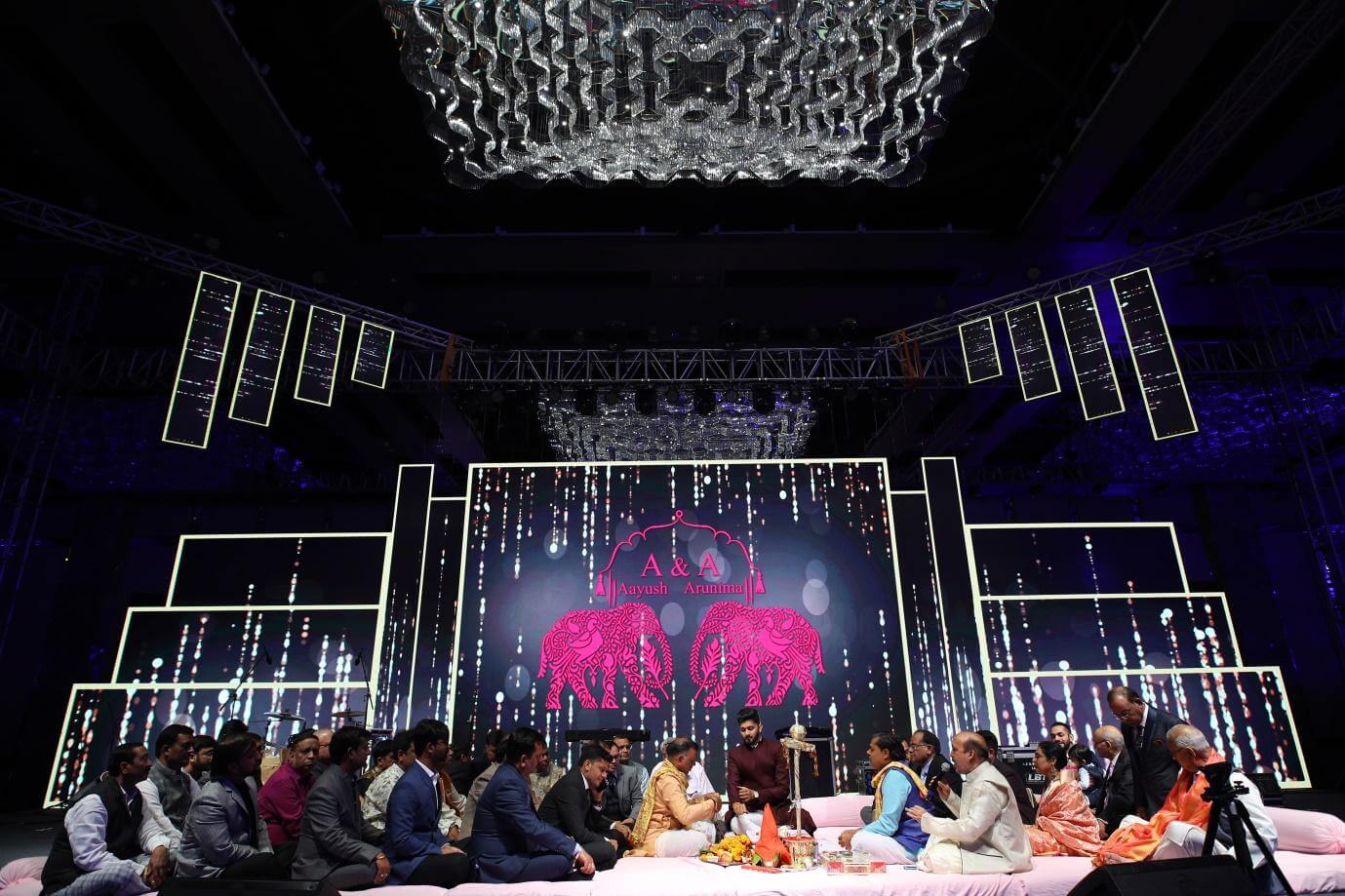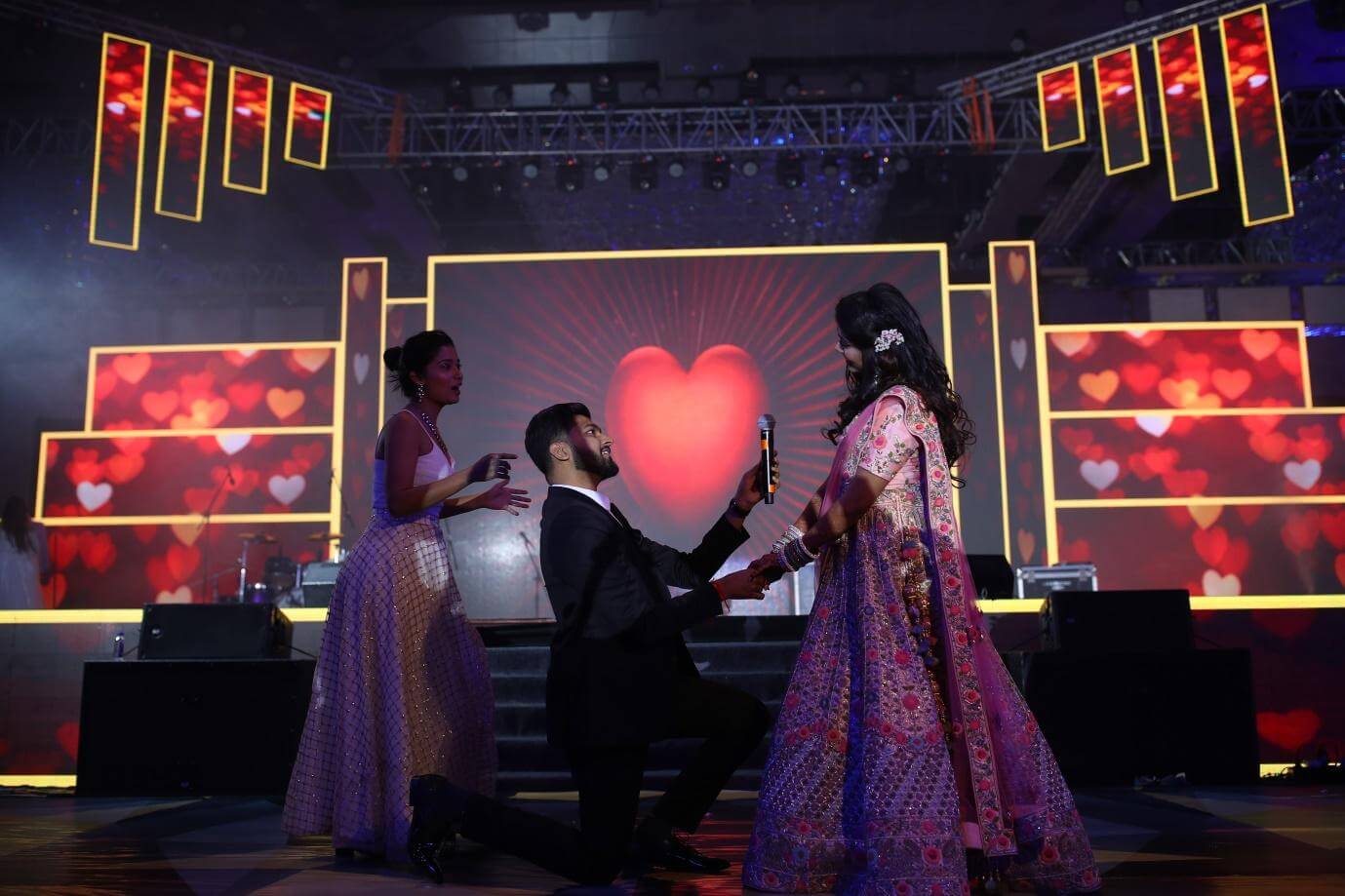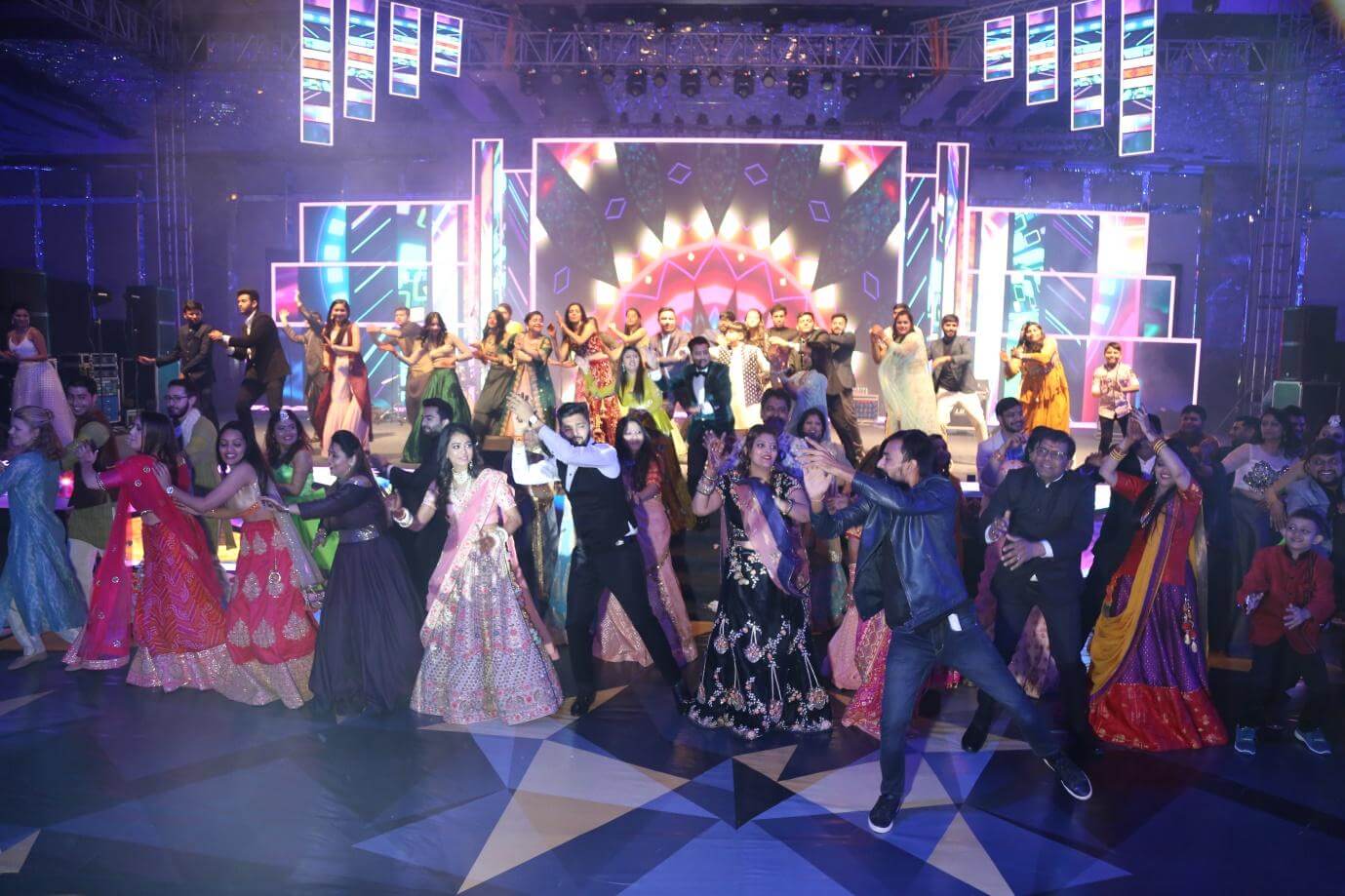 Natural black, offset with white, piqued with pink was the colour scheme that quickly became the new favourite of the guests present at the Tikka and Sangeet function. The stark blue lighting rendered the fresh, perfect and eye-catching Sangeet that emphasized the stylish romance of Arunima and Ayush. The fun-filled night kept the guests grooving to the catchiest and choicest of songs.
Crafted Knots of Merriment- Wedding and Reception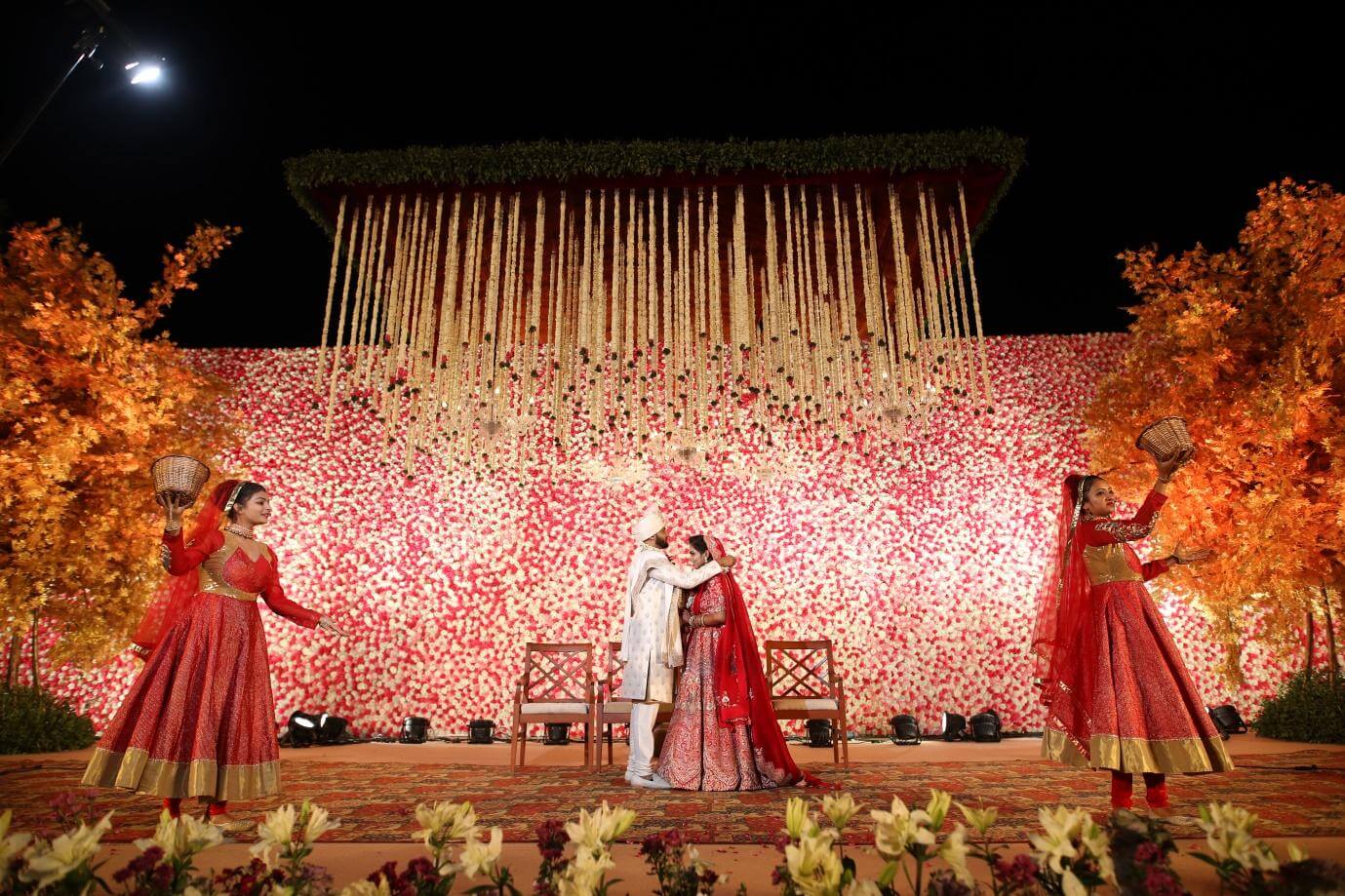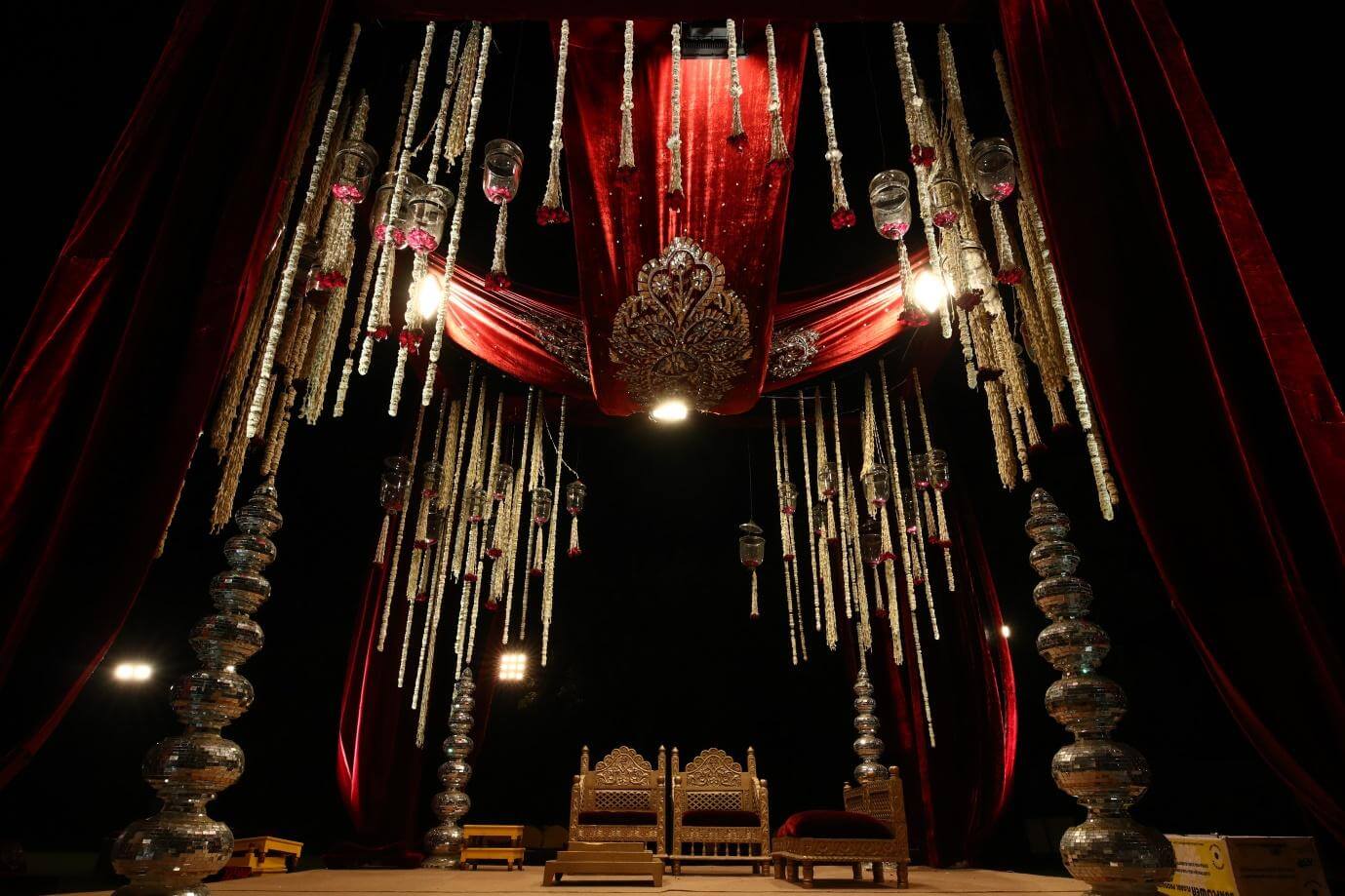 7X Wedding took the opulence to a completely new level with the flowers and the colour, the magical décor, and the vibe, the striking white and red drapes and the beautiful moments at Arunima and Ayush's wedding and reception. The entry passage and the area were illuminated with bright lights and the scrim and pathway were decorated with white flowers that gave a vintage look to the occasion. The stage was blooming with a canopy of blossoms to give an enchanted retreat to everybody present.
7X explored a lighter palette that complemented the darker ones and created an unconventional affair that truly let the mood set in for the guests. Creative styling and idiosyncrasy exuded a carefree and relaxed vibe that got the shenanigans rolling.
Contact Us for Your Wedding Decoration
Photo Credits: ----