Casting a Royal Wedding Spell of Ruchi and Palash
Be it a beach bashes or a nautical spree, every theme selected by 7x for Ruchi and Palash's royal wedding ceremonies was sure to make the family, friends and guests go, WOWWW!
Dream Mehndi Ceremony in Punjabi Style
The new quirky and surely something you don't see very often Punjabi themed mehndi ceremony was enthralling one and became the new talk amongst the invited guests. A Punjabi troupe was hired to perform at the function who danced flawlessly and energetically at various Punjabi songs. A Punjabi dress code was maintained that filled the day with punjabi energy enjoyed by everyone.
A Starry Music Night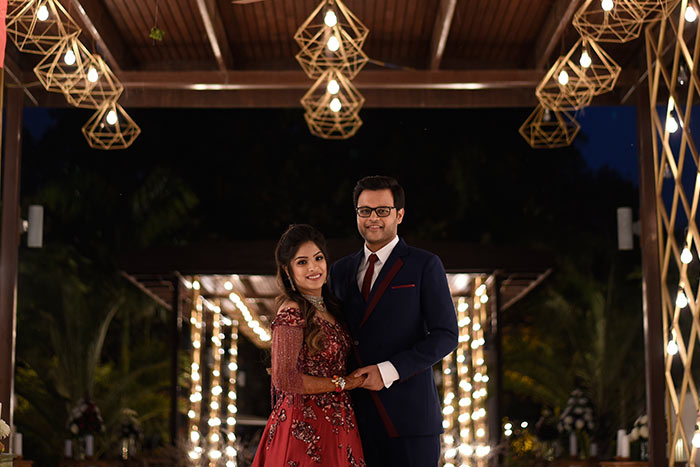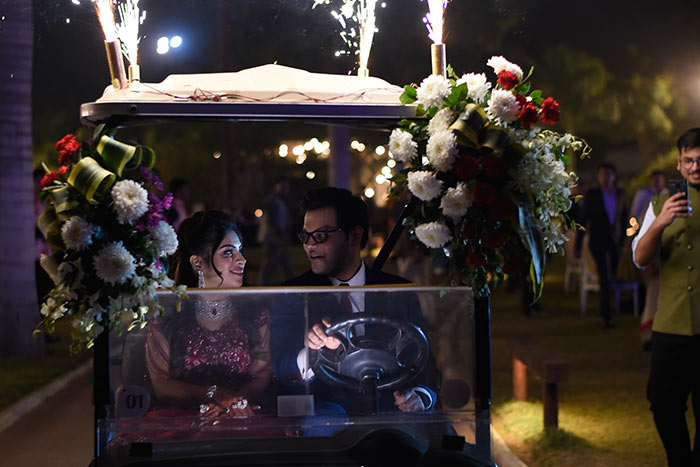 The musical night has left a mark on the guests because of its grandness and charm. The function had no bar to its luxury quotient as the scrim was beautifully illuminated with the extravagant lighting setup. The night was graced with a ball dance of the bride and groom resulting in Palash going on one knee and whipping out a ring for Ruchi. Later on, a vibrating dance party was pulled on by Rajdeep Chatarjee and his troupe where guests of all ages grooved to the beats.
Musical Housie Themed Haldi
Haldi is a not-so-elaborated function, but it has the most scope of undisturbed fun and jazz if it has the right vibe. The talented group of singers and artists managed by Mr Neeraj Shah were invited who performed live on traditional Marwari songs. Apart from the quirky decor, another fun element of musical housie with antakshari was added as a fun element. A mini dance party with the 70s and 80s dance numbers were performed alongside the bride's haldi.
The Royal Wedding
The wedding was completely royal and traditional decorated with antique chandeliers and fresh flower garlands. The passage, stage and the entire venue was neatly draped with red velvet cloth for a dream come true wedding. Ruchi looked like a princess in Rimple & Harpreet Narula's Coral lehenga whereas Palash looked like a prince in white sherwani with coral and gold coloured thread work.
The dreamy entry of the bride and groom with a beautiful floral chariot with the background of Chandan Mein and Din Shagna Da signifies the bride's true feeling. Even the live musical performances included mantra chanting by the pandits who were specially invited from Banaras during the pheras.
Photo Credits: Abhi